Investorideas.com - Investor Ideas Potcasts #Cannabis News and Stocks on the Move: (CSE: $TGIF.C) (TSX: $WEED.TO) (NYSE: $CGC) (CSE: $HUGE.C) (CSE: $OVAT.C)
Investor Ideas Potcasts #Cannabis News and Stocks on the Move: (CSE: $TGIF.C) (TSX: $WEED.TO) (NYSE: $CGC) (CSE: $HUGE.C) (CSE: $OVAT.C)
This month's cannabis podcasts brought to you by CLS Holdings USA, Inc. (OTCQB: $CLSH) @CLSHusa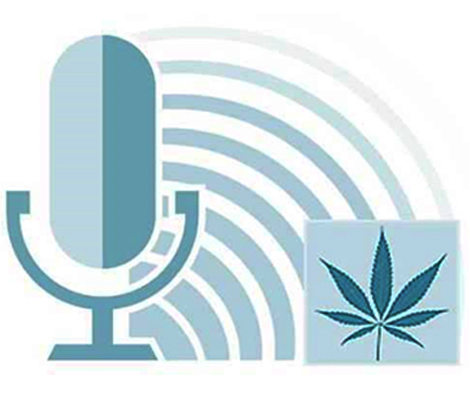 Good afternoon, welcome to another Investorideas.com "potcast", featuring stocks to watch, cannabis news as well as insights from thought leaders and experts.
Companies trading on the OTCQX® Best Market are distinguished by the integrity of their operations, have met certain financial asset tests and have demonstrated compliance with US securities laws and with disclosure requirements. OTCQX companies gain added exposure to US retail and institutional investors.
"Meeting the OTCQX® Best Market high financial and corporate governance standards was a significant milestone for the Company during our first year of trading", commented Mr. Brayden Sutton, President and CEO of 1933 Industries. He added, "As a US-focused issuer, we view graduating to the OTCQX® Best Market as an important step in our Company's growth. Not only does it provide greater visibility and profile for our Company as we continue to penetrate legal markets in the US, but it allows us to connect with an expanded and diverse network of potential investors".
Based in Tuttlingen, Germany, Storz & Bickel are designers and manufacturers of medically approved vaporizers, most notably the Volcano® Medic and the Mighty® Medic. Storz & Bickel has spent the last two decades developing an automated and internationally certified factory, achieving ISO 13485 certification in 2009. The company has exported devices to 50 markets around the world.
The acquisition will see Storz & Bickel's eponymous founders Markus Storz and Jürgen Bickel remaining as a part of the organization to continue driving the business forward alongside Canopy Growth's management.
"We view this as a marquee acquisition of the most recognized technology company in the industry," said Bruce Linton, Chairman & Co-CEO, Canopy Growth. "This Company is well positioned for the next wave of federally-regulated products in Canada beyond dried flower and edible oils. By combining Canopy's existing designs and Canada's open environment for federally permissible R&D with Storz & Bickel's deep IP portfolio and management team, Canopy Growth is poised to lead the high-margin vaporizing category around the world."
Under the terms of the agreement and a related lease, FSD Pharma will provide World Class with space at its 620,000 square foot facility in Cobourg, Ontario, assist it in obtaining an extraction license from Health Canada, and provide World Class with the raw cannabis needed to produce cannabis extracts. In return, World Class will provide FSD Pharma with certain royalty rights over the profits derived from the sale of those cannabis extracts.
FSD Pharma will provide World Class with up to 5,000 square feet of space at the FSD Facility. World Class will build and install, at its expense, its own manufacturing facility within the larger FSD Facility, at which it intends to extract and process CBD enriched oil and other extracts. In addition, FSD Pharma will assist World Class in preparing an application to Health Canada under the Cannabis Act to obtain the necessary license to carry out its cannabis extraction activities.
Ovation management has over twenty years of topical drug delivery experience and has leveraged this experience and technology to develop a series of topical and transdermal cannabis products. Ovation's products have many advantages over cannabis products that are smoked or ingested including avoiding the side-effects from smoking and eliminating the first pass effect through the liver (which reduces the amount of CBD / THC available and increasing the onset time). Today, Ovation is announcing the launch of a third product into the US market.
"Lighthouse, our US licensee and Cannabiniers our cannabis branding experts, have already successfully launched two products under the brand "BASKiN" with excellent consumer feedback. We are excited that they have now launched BASKiN Sport, the first CBD product line extension that targets the health and fitness industry as a pre and post work-out enhancer," said Terry Howlett, President of Ovation. "Our goal is for our products to become the gold-standard in the topical cannabis market, adding both revenue and creating shareholder value as we expand our distribution through our licensees globally. He added, "This product launch coincides with our new listing on the CSE under the ticker symbol OVAT; so it's been an exciting couple of weeks."
Ovation's business model is to develop and license-out its topical and transdermal formulations to cannabis companies globally. Ovation products are unique from other infused product companies as it leverages its expertise in the pharmaceutical industry to develop highly effective, patent-protected products and has the results to prove it. Ovation products are used for improved wellness, pain management and even anti-aging, to name a few. Ovation earns revenues from licensing and development fees, royalties and the sale of Invisicare to its licensees. Ovation's licensees currently include Canopy Growth Corporation in Canada and Lighthouse Strategies, LLC in the USA.
Investor ideas reminds all listeners to read our disclaimers and disclosures on the Investorideas.com website and this podcast is not an endorsement to buy products or services or securities. Investors are reminded all investment involves risk and possible loss of investment
This podcast is sponsored by
Investor Ideas does not condone the use of cannabis except where permissible by law. Our site does not possess, distribute, or sell cannabis products.
800-665-0411