Investorideas.com - Investor Ideas Potcasts #Cannabis News and Stocks on the Move: (TSXV: $NRTH.V) (TSX: $WEED.TO) (NYSE: $CGC) (TSXV: $META.V) (NYSE: $ACB) (TSX: $ACB.TO) (TSXV: $KHRN.V) (TSXV: $N.V)
Investor Ideas Potcasts #Cannabis News and Stocks on the Move: (TSXV: $NRTH.V) (TSX: $WEED.TO) (NYSE: $CGC) (TSXV: $META.V) (NYSE: $ACB) (TSX: $ACB.TO) (TSXV: $KHRN.V) (TSXV: $N.V)
This month's cannabis podcasts brought to you by CLS Holdings USA, Inc. (OTCQB: $CLSH) @CLSHusa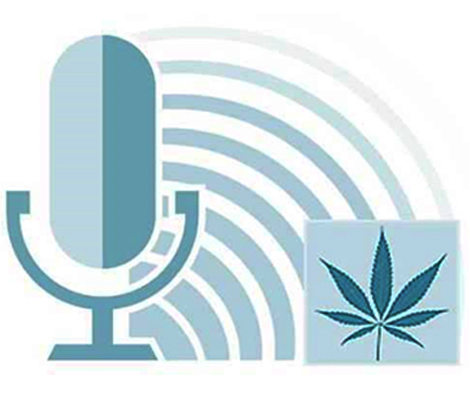 Good afternoon, welcome to another Investorideas.com "potcast", featuring stocks to watch, cannabis news as well as insights from thought leaders and experts.
Under the Supply Agreement, 48North will supply Canopy Growth with dried cannabis produced from high-grade, unique genetics, grown at 48North's wholly-owned facility, DelShen Therapeutics Corp. The total volume of the Supply Agreement is estimated to be a minimum of 1,200 kilograms and deliverable over the course of 12 months. The first 100-kilogram transfer under the Supply Agreement is expected to ship from 48North's DelShen facility to Canopy Growth by December 5, 2018.
Under the Financing Agreement, Canopy will invest $3 million into 48North and receive 4,000,000 Common Units at $0.75 per Unit. 48North will issue each Unit at $0.75 to Canopy Growth for $3 million, representing approximately 3.4% of the issued and outstanding shares. Each Unit will be comprised of one Common Share and one quarter Common Share Purchase Warrant.
The Supply Agreement further states that Canopy Growth will work with 48North on a non-binding but best-effort basis to establish a national retail presence for its products in Tokyo Smoke and Tweed stores.
"This Acquisition gives NAC 100% ownership of all cannabis locations in Northern Alberta, other than Second Cup locations, at an attractive valuation, and streamlines the Company's Alberta strategy in a highly prospective area of the province," said Mark Goliger, CEO of NAC. "We plan on having approximately 8 non-Second Cup locations in 2018-2019 in Northern Alberta and see the potential for a sizable footprint in Northern Alberta as we grow to over an estimated 200 retail cannabis locations across the country."
As part of an anticipated opening of up to 200 retail cannabis locations across Canada, the Company continues to develop its retail strategy in Alberta, targeting opening a total of 37 cannabis retail stores by the end of 2019.
At scale, the Company anticipates that softgel production at its state-of-the-art Aurora Vie facility in Quebec will reach at least 1.4 million capsules per week. Aurora intends to make this high-volume, high-margin, smoke-free, product available to all of its domestic and international target markets over time where legally possible.
Aurora's softgel capsules are produced to pharmaceutical-grade standards at Aurora Vie, in collaboration with leading softgel manufacturer Capcium Inc. ("Capcium"), in which Aurora holds a 19.99% ownership interest. The Company will initially launch the capsules to the medical cannabis market in Canada as well as the adult-use market in British Columbia with additional provincial markets to follow.
The Company is initially launching four softgel product types, each available in bottles of 30 capsules, priced at $45 per bottle. The small, easy to digest soft gelatin capsules are colour-coded to distinguish between the different varieties for the protection of public health and safety. They are believed to the smallest cannabis capsules on the market. Aurora's softgels provide a dosage-controlled format that medical practitioners and consumers around the world need to facilitate more precise administration.
The three initial products approved by COFEPRIS include; a CBD (cannabidiol) based formulation designed to help promote sleep; a CBD based food supplement designed as a digestive aide; and a CBD based supplement that is formulated to help promote the body's recovery following periods of exertion and stress. These products are developed under Khiron's wellness business unit, which is focused on offering the full benefits of cannabis for consumers across Latin America.
With these approvals, Khiron is positioned to market these products across Mexico, a country of over 120 million people, and with the largest per capita consumption of dietary supplements in Latin America, according to Euromonitor International. At the end of 2016 the market value of this sector in Mexico alone was US $552.1 Million and growing at an annual rate of 13.4% since 2011 (Euromonitor).
Alvaro Torres, Co-founder and CEO for Khiron stated, "Mexico is a priority market for Khiron, and through a previously announced distribution deal with Farmalisto, the region's leading digital drugstore, we are positioned to leverage their e-commerce capabilities to bring our products to customers across the region."
November revenue derived through Namaste's global platform was almost entirely from the sale of vaporizers and smoking accessories. The Company has been focused on cannabis sales through its wholly-owned subsidiary, Cannmart Inc., Canada's first medical cannabis sales-only licensed issued to a non-cultivator and an online marketplace where medical patients can purchase medical cannabis sourced from a variety of producers across Canada. By expanding on the product offering through Cannmart, the Company anticipates building its platform to represent the most diverse offering of high-quality cannabis products available in the Canadian market.
Cannmart recently announced the launch of same-day delivery within the Greater Toronto Area through its partners at Pineapple Express Delivery Inc. which has been well received by its patients. Cannmart also launched pre-rolled cannabis products in its platform and will be adding cannabis oils to its platform in the near future. Following Cannmart's recent acquisition of Buds2go.ca, it anticipates launching its second online platform through Buds2go this week. The acquisition of Buds2go.ca is significant the domain holds strong organic search rankings with more traffic than Cannmart. The Company recently announced its strategy to secure supply channels through future micro-cultivators, subject to the regulations Cannabis Act, and intends to offer the largest variety of craft cannabis products through Buds2go.ca.
Investor ideas reminds all listeners to read our disclaimers and disclosures on the Investorideas.com website and this podcast is not an endorsement to buy products or services or securities. Investors are reminded all investment involves risk and possible loss of investment
This podcast is sponsored by
Investor Ideas does not condone the use of cannabis except where permissible by law. Our site does not possess, distribute, or sell cannabis products.
800-665-0411