Investorideas.com - Investor Ideas Potcasts #Cannabis News and Stocks on the Move: (NYSE: $ACB) (TSX: $ACB) (TSXV: $VFF.V) (CSE: $CROP.C) (TSX: $WEED.TO) (NYSE: $CGC) (CSE: $VGW.C)
Investor Ideas Potcasts #Cannabis News and Stocks on the Move: (NYSE: $ACB) (TSX: $ACB) (TSXV: $VFF.V) (CSE: $CROP.C) (TSX: $WEED.TO) (NYSE: $CGC) (CSE: $VGW.C)
This month's cannabis podcasts brought to you by CLS Holdings USA, Inc. (OTCQB: $CLSH) @CLSHusa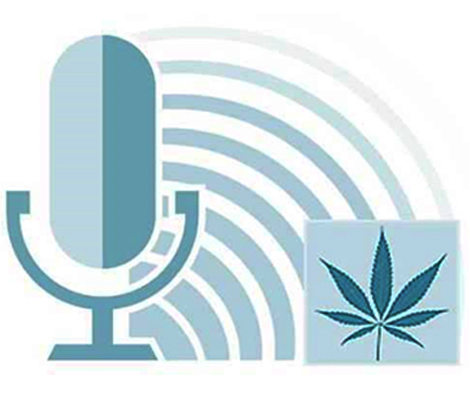 Good afternoon, welcome to another Investorideas.com "potcast", featuring stocks to watch, cannabis news as well as insights from thought leaders and experts.
High Tide is developing an expanding network across Canada of cannabis and cannabis accessory retail stores, as well as manufacturing and distributing branded cannabis accessories which positions it exceptionally well to capitalize on the Canadian adult-use cannabis industry. Through its two wholesale businesses, Famous Brandz and RGR Canada, and the 19 existing Smoker's Corner retail locations, High Tide serves more than 170,000 retail customers per year. Through Canna Cabana and eventually KushBar, High Tide currently operates 4 retail stores in Alberta, with additional leases secured with the intention of opening new locations across Canada in the near future.
The 2018 Farm Bill includes the Hemp Farming Act 2018 which federally legalizes hemp and hemp products in the U.S., including extracts, derivatives and cannabinoids, and permanently removes hemp from the U.S. federal Controlled Substances Act (CSA). CBD has become increasingly popular among consumers seeking to improve their general health and wellness. According to Brightfield Group, with the full federal legalization of hemp-derived CBD in the U.S., the global hemp CBD market is estimated to grow nearly 40-fold in the next four years to US$22 billion in 2021, driven to a large degree by what it believes could be "the next major nutraceutical phenomenon".
"The full and unambiguous legalization of hemp, and especially hemp-derived CBD products, creates a tremendous global opportunity and Village Farms intends to be a leader in this nascent industry," said Michael DeGiglio, Chief Executive Officer, Village Farms. "With one of the largest existing greenhouse footprints in the U.S. and a 30-year proven track record as a large-scale, low-cost grower of high-value crops, Village Farms has a formidable platform to capitalize on the hemp and CBD opportunity. In anticipation of the passage of this landmark legislation, over the last several months, we have undertaken broad and extensive foundational work to ensure Village Farms can move quickly, aggressively and profoundly."
The joint venture facility, which covers 87,120 square feet and is co-owned through XHemplar S.R.L, now has a perimeter security fence being erected as well as and a comprehensive CCTV security system that is expected to be completed imminently.
CROP and XHemplar are currently working with Italian agencies to import new and unique, high CBD genetics to populate its upgraded facility that are expected to command premium prices. Discussions are also continuing with an Italy-based pharmaceutical company to secure off-take agreements for the 2019 harvests.
In addition, CROP and XHemplar have identified six potential retail locations throughout Italy and are in negotiations to open two of the retail locations shortly. It is also planned to build a state-of-the-art extraction facility that would add significant value by allowing for in-house processing of hemp biomass.
CROP Infrastructure CEO, Michael Yorke, stated: "Italy is our bridgehead into Europe. Our Italian partners are making significant progress on multiple fronts to ensure that the European operations are running at full capacity to take full advantage of the rapidly growing demand there.
Under the terms of the multi-year agreement, Valens will utilize their proprietary technology and methodologies to process the Company's whole flower and trim into high-grade cannabis resin. Canopy Growth expects the first shipment of product for extraction will occur before the end of December 2018.
Valens previously joined Canopy Growth's CraftGrow program in October 2017. CraftGrow provides craft cannabis producers with the opportunity to bring unique cannabis products to market through the Company's leading sales channels. Having recently received its cultivation licence, Valens expects to have its first branded products available via CraftGrow for the medical and recreational markets by the end of March 2019.
"Diversifying our extraction supply capabilities with Valens, a company positioning itself as a specialized extractor, increases our ability to supply a consistent, high-quality inventory of oils for products such as Softgels," commented Mark Zekulin, President & Co-CEO, Canopy Growth. "We're also excited to see Valens progress in its licensing capabilities so that it can add its products to our CraftGrow program, increasing the diversity of high-quality cannabis products available for medical and recreational customers in 2019."
"Presenting our Cannvas.Me platform on this popular health and wellness program is a strong opportunity to share our free and unbiased digital cannabis education resource to a wide swath of Canadians who may be curious about using cannabis as an alternative therapeutic treatment," said Shawn Moniz, Chief Executive Officer, Cannvas MedTech Inc. "Canadian Health and Family enjoys an engaged following both online and on television, reaching beyond its viewership to contribute to conversations by family physicians and general practitioners throughout Canada, and affecting advocacy groups and resource organizations such as the Chronic Pain Association of Canada. As cannabis becomes a more prevalent part of people's health care regimen, it's imperative Canadians know where to turn for accessible and reliable physician-backed cannabis information and education."
The program makes note of the independent Medical Advisory Board and Educational Advisory Panel who steer content for Cannvas.Me and pays special attention to the platform's global reach, from its founders' travels across the world to determine how best to approach cannabis education to the site's scalability across different countries as cannabis legislation around the world continues to evolve. Additionally, there is also focus on the forthcoming Cannvas.Pet platform, designed to help pet owners explore the use of medical cannabis to help treat their pet's ailments.
"A crucial aspect of cannabis legalization that has been overlooked since its October inception is access to free and unbiased education around the plant and an opportunity for Canadians to learn for themselves whether or not it can be a beneficial part of their lifestyle," said Daniel Davidzon, Director of Strategy and Education, Cannvas MedTech Inc. "We strive to elevate cannabis learning and open the public's eyes to the myriad health care benefits the plant offers, better contextualizing its place in our culture and delivering evidence-backed education from a team of certified health practitioners and educators."
Investor ideas reminds all listeners to read our disclaimers and disclosures on the Investorideas.com website and this podcast is not an endorsement to buy products or services or securities. Investors are reminded all investment involves risk and possible loss of investment
This podcast is sponsored by
Investor Ideas does not condone the use of cannabis except where permissible by law. Our site does not possess, distribute, or sell cannabis products.
800-665-0411