Investorideas.com - Investor Ideas Potcasts #Cannabis News and Stocks on the Move: (OTCQB: $GBLX) (TSX: $APHA.TO) (NYSE: $APHA) and BuyWell.com
Investor Ideas Potcasts #Cannabis News and Stocks on the Move: (OTCQB: $GBLX) (TSX: $APHA.TO) (NYSE: $APHA) and BuyWell.com
This month's cannabis podcasts brought to you by CLS Holdings USA, Inc. (OTCQB: $CLSH) @CLSHusa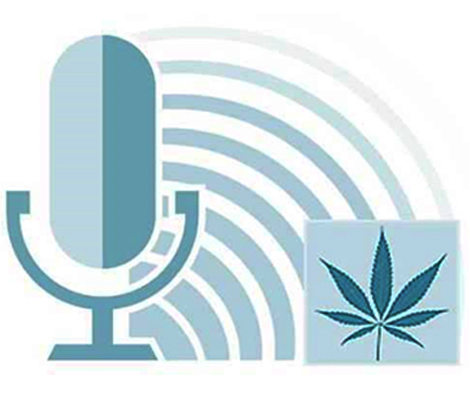 Good afternoon, welcome to another Investorideas.com "potcast", featuring stocks to watch, cannabis news as well as insights from thought leaders and experts.
But first, the big news from yesterday was the US Senate passing the 2018 Farm Bill. The 2018 Farm Bill, known as the "Agriculture Improvement Act of 2018," defines hemp as follows: "The term 'hemp' means the plant Cannabis sativa L. and any part of that plant, including the seeds thereof and all derivatives, extracts, cannabinoids, isomers, acids, salts, and salts of isomers, whether growing or not, with a delta-9 tetrahydrocannabinol concentration of not more than 0.3 percent on a dry weight basis. The key takeaways from the bill regarding hemp and CBD were the removal of hemp from the Controlled Substances Act; conferring on the Department of Agriculture (DOA) authority over hemp, including CBD derived from hemp; States desiring to have primary regulatory authority over hemp must submit a plan to DOA pursuant to which the state will establish hemp regulations to provide for the growth and use of hemp, including CBD derived from hemp; no laws will be erected to prohibit the interstate transportation of hemp or CBD derived from hemp; The Food and Drug Administration may intensify its involvement with CBD as more products for human consumption hit the market; Banking and insurance for hemp-derived CBD products should become increasingly available as those products are no longer "unlawful"; and finally CBD derived from unlawful marijuana is still unlawful.
There is also currently pending in Congress bipartisan legislation that would confer on states the authority to regulate marijuana. The 2018 Farm Bill, which confers on states the authority to regulate hemp, could be a precursor and a good model for such states' rights marijuana legislation.
An integral part of the Company's success is its partnership with The Colorado Hemp Project (CHP). "Wild Bill" Billings co-founded the company with his daughter in order to educate farmers on the value of growing hemp and to then find the right partner for their crop.
"GB Sciences told us what they wanted out of the plants, and we worked together to fill in the blanks," remarked Wild Bill. "GB Sciences understands the magic of this plant and it's future. Real soon, everyone will have hemp supplements and food in their daily diets. And that's a good thing."
"For GB Sciences, The Colorado Hemp Project provided unique genetics to explore, sourced the land, found the right farmers and the production resources necessary to take the project from seed to sale." Remarked GB Sciences' Chief Science Officer, Andrea Small-Howard.
"Latin America continues to represent an important growth opportunity within the global medical cannabis industry, and we are excited to be among the first to enter the rapidly emerging market in Paraguay," said Jakob Ripshtein, President of Aphria. "Our strategic partner, Insumos, is well-positioned to establish a leading presence for the Company's products throughout the country. Aphria will continue to expand its footprint in the most strategic markets in Latin America and around the world through its diversified approach to innovation, partnerships and expansion."
Insumos is a distributor of pharmaceuticals to hospitals within Paraguay. Insumos has the network, relationships, and reach to bring Aphria's products to patients in need across the country. As part of the proposed agreement, Insumos will undertake the registration of Aphria's products with Paraguay's Ministry of Public Health and Social Welfare and appropriate licensing for the import of medical cannabis.
The OTCQB is the premier marketplace for entrepreneurial and development stage US and international companies that are committed to providing a high-quality trading and information experience for their US investors. To be eligible, companies must be current in their financial reporting, pass a minimum bid price test, and undergo an annual company verification and management certification process. The OTCQB quality standards provide a strong baseline of transparency, as well as the technology and regulation to improve the information and trading experience for investors. The ability to have the Company's shares electronically transferred between brokerages in the US is significantly more convenient and reduces the costs incurred in trading shares. When shares are able to trade electronically, existing investors benefit from greater liquidity and execution speeds, while opening the door to new investors that may have been previously restricted from the Company's shares.
Through BuyWell Care, patients can use the Calculator to see how much they can save on their medical cannabis while purchasing coverage plans through the online application process.
The program will be directed under the guidance of Dr. Ira Price, MD, FRCPC, Medical Director of Synergy Health Services. BuyWell Care's coverage will include treatments using cannabis oils, dried flower and gel capsules commencing December 12th, 2018.
Dr. Price commented, "BuyWell Care's inclusion of coverage for medical cannabis is a true example of the paradigm shift that's sweeping through the medical landscape. It's a breath of fresh air."
Based on research and findings from Synergy Health Services, BuyWell Care consumers may realize savings of up to $5,700 per year on their medical cannabis.
"For hard-working Canadians who rely on medical cannabis as part of their treatment regimen, BuyWell Care's Medical Cannabis Coverage Plan provides a revolutionary way to save money on their expensive medication," said Amanda LeBlanc, co-founder of BuyWell.com.
Investor ideas reminds all listeners to read our disclaimers and disclosures on the Investorideas.com website and this podcast is not an endorsement to buy products or services or securities. Investors are reminded all investment involves risk and possible loss of investment
This podcast is sponsored by
Investor Ideas does not condone the use of cannabis except where permissible by law. Our site does not possess, distribute, or sell cannabis products.
800-665-0411