Investorideas.com - Investor Ideas Potcasts #Cannabis News and Stocks on the Move: (TSX: $APHA.TO) (NYSE: $APHA) (CSE: $DOSE.C) (CSE: $PVOT.C) (OTCQB: $GRYN) (OTCQB: $RXMD)
Investor Ideas Potcasts #Cannabis News and Stocks on the Move: (TSX: $APHA.TO) (NYSE: $APHA) (CSE: $DOSE.C) (CSE: $PVOT.C) (OTCQB: $GRYN) (OTCQB: $RXMD)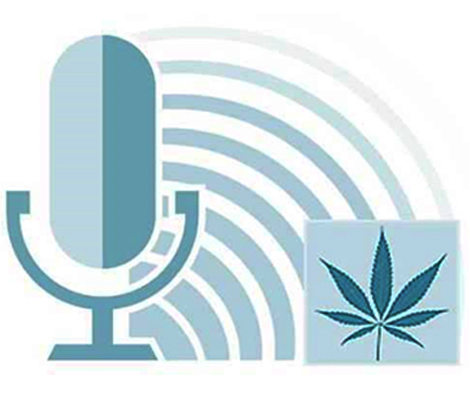 Good afternoon and welcome to another Investorideas.com "potcast", looking at cannabis news, stocks to watch as well as insights from thought leaders and experts.
"Germany is one of the most sought-after cannabis markets today, and Aphria continues to take a comprehensive approach to ensure a leading presence in the country as the opportunity evolves," said Jakob Ripshtein, President of Aphria. "Aphria is committed to bringing advanced products and innovations to cannabis markets around the world, and this agreement with RDT will enable us to bring QuickStrip™ technology to the German market and offer a unique nutraceutical product that delivers a consistent dosage."
RDT's proprietary QuickStrip™ technology is a Quick, Convenient, Precise, Discreet™ oral fast-dissolving drug delivery system that offers a smoke-free choice to consumers. Aphria expects to produce and distribute CBD-only Quickstrips™ in Germany by Spring 2019.
"We are focused and committed to providing consumers in the European cannabis markets a smoke-free delivery choice." said Mark Upsdell, CEO of RDT. "RDT will continue to build our strategic global partnerships. This agreement with Aphria strengthens QuickStrip™'s position as an international brand and delivery device to European consumers- while delivering health and improving outcomes."
The JVC will develop and commercialize cannabis-infused non-alcoholic beverages combining the proven industry expertise of Licorera del Sur with Pivot's patented Solumer™ and RTIC™ powderization technologies. Formulation development is nearing completion, branding and marketing is underway, and product launch is scheduled for Q2 2019 in global markets through Licorera Del Sur's extensive distribution network, where regulations permit.
Mr. Paul Bou-Nader, Managing Director of Cartagena Inc. stated, "Our formulators have been working diligently with Pivot's scientists and we are very pleased with the progress to date, having already established a go-to-market flagship product. We will offer consumers a healthy and natural alternative to alcohol-based beverages with products that contain either CBD or THC."
Dr. Patrick Frankham, CEO of Pivot stated, "As expected, our cannabis-infusion technology is stable, water-soluble, bioavailable and renders CBD tasteless and odorless. By combining our Solumer™ technology with natural fruit juices, we have succeeded in the creation of a premium, low calorie beverage experience that offers consumers the benefits of CBD in a flavourful product. We anticipate launching many more products in partnership with Licorera del Sur, including a line of products infused with THC. Pivot's patented technologies are game changers for the cannabis-infused beverage industry."
Drinks infused with marijuana-derived compounds could swell to become a $600 million market in the U.S. within the next four years, outpacing the growth of other categories of retail cannabis products, according to analysts at Canaccord Genuity. Canaccord also sees the demand for beverages featuring CBD, or cannabidiol, reaching $260 million by 2022, up from the "negligible revenue" the limited number of drinks contribute now, while THC-based drinks could reach $340 million, up from $106 million expected this year.
"We are honored to have Progressive Care's efforts toward improving the opioid crisis in such noteworthy publications," said S. Parikh Mars, CEO of Progressive Care Inc. "We are passionate about providing the public with opioid alternatives to ensure a safer future for our patients."
In the piece, Mars writes: "Technology should make healthcare more personal, not less," she said. "We want it to be patient-centered care, not patient-burden care."
The technology will facilitate two-way video conferencing between patients, healthcare professionals, and PharmCo's team of pharmacists and pharmacy technicians through a secure video interface, allowing patients and their care providers to connect and interact with licensed pharmacists and pharmacy technicians in real-time and speak directly about any medical concerns.
Investorideas.com podcasts are also available on iTunes, Spotify, Google Play Music, Stitcher, Spreaker, YouTube via Spreaker, iHeartradio and Tunein.
Investor Ideas does not condone the use of cannabis except where permissible by law. Our site does not possess, distribute, or sell cannabis products.
800-665-0411