Investorideas.com - Investor Ideas Potcasts #Cannabis News and Stocks on the Move: (TSXV: $KHRN.V) (TSXV: $BVO.V) (CSE: $BOSS,C) (OTC: $KALY) (OTC: $NOUV) (CSE: $SNN.C)
Investor Ideas Potcasts #Cannabis News and Stocks on the Move: (TSXV: $KHRN.V) (TSXV: $BVO.V) (CSE: $BOSS,C) (OTC: $KALY) (OTC: $NOUV) (CSE: $SNN.C)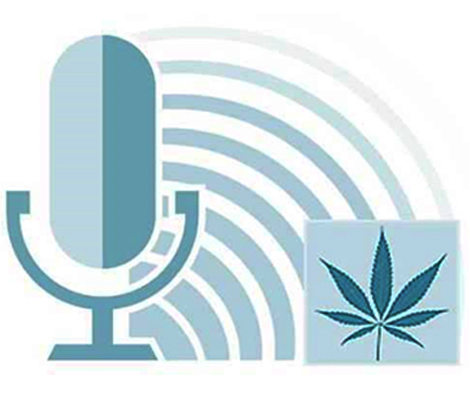 Good afternoon and welcome to another Investorideas.com "potcast", looking at cannabis news, stocks to watch as well as insights from thought leaders and experts.
HMMJ is an index ETF, which seeks to replicate, to the extent possible, the performance of the North American Marijuana Index, net of expenses. This index is designed to provide exposure to the performance of a basket of North American publicly listed life sciences companies with significant business activities in the Marijuana industry. The North American Marijuana Index selects from a current universe of companies that have operations that may include one or more of biopharmaceuticals, medical manufacturing, distribution, bio-products and other ancillary businesses related to the Marijuana industry.
In addition, the requisite final court order from the Supreme Court of British Columbia has been obtained in respect of the Plan of Arrangement. Bevo and Sun Pharm expect that the Reverse Take-Over and the Plan of Arrangement will close and become effective during the first half of January 2019, subject to the satisfaction of customary closing conditions. As disclosed, Bevo has received conditional approval from the TSX Venture Exchange for completion of the Reverse Take-over.
According to the Skin Cancer Foundation, SPF 30 product blocks 97% of UVB rays. Both the American Academy of Dermatology and the Canadian Dermatology Association advise using a sunscreen with an SPF of at least 30. Sunscreen products that pass the FDA broad spectrum test are allowed to be labeled as "Broad Spectrum", meaning they protect against both UVA and UVB rays.
Yield Growth subsidiary Urban Juve's sunscreen contains mainly natural ingredients and is free of petrochemicals, phthalates, propylene glycol, sulfates and parabens. Yield Growth subsidiary UJ Topicals has the rights to infuse this sunscreen formula with Cannabidiol (CBD).
According to Statista, the global sun care market value was approximately $15.83 billion U.S. dollars in 2015, and is forecasted to reach $24.91 billion by 2024.
LTYR's strong leadership and proven ability to effectively execute growth strategies and utilize its distribution capabilities within the cannabis space are the primary drivers of this acquisition. LYTR will play an instrumental role in driving Sunniva's leadership position in California as a truly vertically integrated cannabis company across the entire value chain, from seed to sale, as it roles out its Sunniva branded product line in the first quarter of 2019.
"We are pleased to have completed this transaction and we are looking forward to 2019 when the full impact of adding compliant distribution to our portfolio will be realized," said Dr. Anthony Holler, CEO of Sunniva. "Since the original announcement six weeks ago, the LTYR management team has been integrated into our operations and have been working closely with our product development and marketing groups to solidify the strategy for our brand launch set for Q1 2019. We have been active in securing large quantities of clean biomass and we continue to manufacture and stockpile inventory for our initial brand launches early in the new year."
Investorideas.com podcasts are also available on iTunes, Spotify, Google Play Music, Stitcher, Spreaker, YouTube via Spreaker, iHeartradio and Tunein.
Investor Ideas does not condone the use of cannabis except where permissible by law. Our site does not possess, distribute, or sell cannabis products.
800-665-0411