Investorideas.com - Investor Ideas Potcasts #Cannabis News and Stocks on the Move: (TSX: $ACB.TO) (CSE: $ISH.C) (NASDAQ: $TLRY) (OTC: $HEMP) (OTCQB: $PHOT)
Investor Ideas Potcasts #Cannabis News and Stocks on the Move: (TSX: $ACB.TO) (CSE: $ISH.C) (NASDAQ: $TLRY) (OTC: $HEMP) (OTCQB: $PHOT)
This month's cannabis podcasts brought to you by CLS Holdings USA, Inc. (OTCQB: $CLSH) @CLSHusa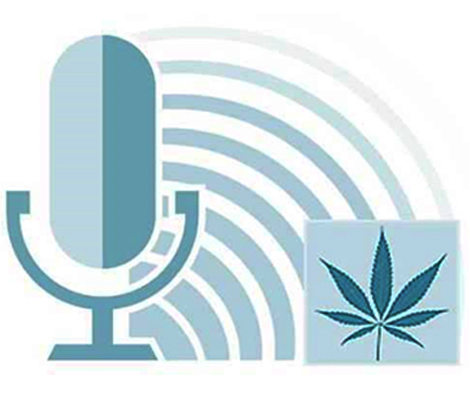 Good afternoon, welcome to another Investorideas.com "potcast", featuring stocks to watch, cannabis news as well as insights from thought leaders and experts.
As previously announced, Farmacias recently became Mexico's first and only federally licensed importer to date of raw materials containing THC, gaining the necessary licenses, facilities, and permissions to import raw THC material, and manufacture, store, and distribute medical cannabis products containing over 1% THC. This transaction firmly establishes Aurora's first-mover advantage in one of the world's most populous countries, where more than 130 million people will have federally legal access to a range of Aurora's non-flower medical cannabis products containing THC.
Under the regulations governing the Mexican medical cannabis market, domestic cultivation, import or sale in Mexico of dried flower products is prohibited. Consequently, Farmacias is the only company to date with the ability to supply THC containing products, and the only THC-containing offerings available initially will be Aurora-sourced higher-margin derivative products.
Pursuant to the closing, Inner Spirit received $2.25 million in consideration for the issuance of 11,335,013 common shares of Inner Spirit at a deemed price of approximately $0.1985 per share.
This is the first tranche of a total investment of $4.5 million by Tilray into Inner Spirit. Pursuant to the terms of the Investment Agreement, on the third business day following the date which is six months after closing of the first tranche, subject to certain conditions in favour of each party, Tilray and Inner Spirit will exchange common shares valued at an additional $2.25 million based on the 10 day volume-weighted average price of each company's shares at the time of issuance.
"Partnerships and cross investments are key strategies we're using at Inner Spirit to grow our Spiritleaf retail brand and create value for investors in the cannabis market. We see Tilray's investment as an endorsement of the Spiritleaf store concept by a leading industry player as we prepare to further extend the Spiritleaf brand throughout Canada with High Park's product portfolio highlighted in our retail locations. We look forward to a long and mutually rewarding relationship with Tilray and High Park," said Darren Bondar, President and CEO of Inner Spirit.
"We are delighted to be at the forefront of the re-emergence of the industrial hemp industry," said Hemp, Inc. CEO Bruce Perlowin. "This opportunity offers us the privilege to boost the economies of rural U.S. towns that have found it nearly impossible to turn a profit growing wheat or corn as a small farm."
Hemp, Inc. has already created strategic partnerships with farmers across the U.S. in states including North Carolina and Oregon, providing them with services including drying, curing and storing of industrial hemp. Additionally, Hemp, Inc. is also expediting the development of a Veterans Village Kins Community in Arizona, where veteran participants would work in the planting, harvesting, and production of hemp. This hemp, in turn, will be used in Hemp, Inc.'s growing line of hemp-based products and for other applications.
"Yet again, I am honored by our shareholders' enthusiasm and the trust they have bestowed in our management team. This was demonstrated by the overwhelming participation and the passage of all proposed motions," said GrowLife CEO Marco Hegyi. "We have one of the largest shareholder bases in our entire industry and to have so much support for our vision of continued expansion is beyond encouraging. We had a significant majority of shareholders approve the motions put forth, including a prospective reserve split in shares enabling our company to seek more high-quality investment in the future.
The result of this meeting, combined with GrowLife's recently closed rights offering that allowed the company to raise approximately $2,500,000, will support our growth through continued acquisitions, strengthening our financial health, and funding our commitment to research and development on products that deliver on our value proposition. We are committed to helping lower the operating costs for our customers while increasing our value for shareholders. Next year is shaping up to be one of the most important for GrowLife, with new commercial products, such as our vertical grow system, set to hit the market. We will also be expanding our recently acquired EZ-Clone business."
Investor ideas reminds all listeners to read our disclaimers and disclosures on the Investorideas.com website and this podcast is not an endorsement to buy products or services or securities. Investors are reminded all investment involves risk and possible loss of investment
This podcast is sponsored by
Investor Ideas does not condone the use of cannabis except where permissible by law. Our site does not possess, distribute, or sell cannabis products.
800-665-0411