Investorideas.com - Investor Ideas Potcasts #Cannabis News and Stocks on the Move: Wrap up from Podcasters Row at #MJBizCon; (OTCQB: $CLSH), (CSE: $MYM.C), (OTCQB: $HLIX), (CSE: $BE.C), (OTC: $KAYS), (OTC: $HIPH), (CSE: $SPR.C), (OTCQB: $SING), (OTC: $DIRV), Province Brands of Canada and CEO of #MJBizCon
Investor Ideas Potcasts #Cannabis News and Stocks on the Move: Wrap up from Podcasters Row at #MJBizCon; (OTCQB: $CLSH), (CSE: $MYM.C), (OTCQB: $HLIX), (CSE: $BE.C), (OTC: $KAYS), (OTC: $HIPH), (CSE: $SPR.C), (OTCQB: $SING), (OTC: $DIRV), Province Brands of Canada and CEO of #MJBizCon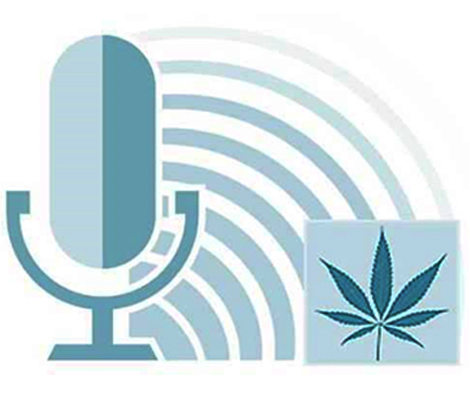 MJBizCon took place at the Las Vegas Convention Center, CENTRAL HALL, NOVEMBER 14 – 16, 2018.
Since it was founded seven years ago, MJBizCon has grown to become the largest trade show in the cannabis industry. Investor Ideas sat down with Marijuana Business Daily CEO Cassandra Farrington to discuss this year's conference and the growth she has seen year -over year.
Investor ideas had the chance to work at the first ever Podcasters Row, live on location throughout the conference interviewing leading experts and CEO's.
Investor Ideas on-site podcast team commented, "The staff at MJBizCon was top notch at the show. and podcast row was handled by friendly and helpful staff that made it an easy experience . Tess Woods was a fantastic contact that helped facilitate interviews and navigating the conference. Special thank you to Cassandra, for coming down for an interview with us during the show. Great staff, best in show companies, Expert panels. MJBizCon is a must attend event - we can't wait till next year! "
We got to catch up with some of our favorite companies and speakers at the show. Full list of companies from start-up winners from ArcView to Cannabis in Colombia, they all attended and audio interviews available below now for download and live streaming
MJBizDaily's flagship event, MJBizCon, is the preeminent conference to drive business deals and forge valuable connections with cannabis professionals in business today. Don't miss the largest cannabis conference in the world, where business ideas become business deals.
Join 20,000+ cannabis professionals and 1,000+ exhibitors for the preeminent event for industry professionals. and 1,000+ exhibitors for the preeminent event for industry professionals.
CLS Holdings USA, Inc. (CLSH) is a diversified cannabis company that, subject to receipt of certain anticipated regulatory approvals, acts as an integrated cannabis producer and retailer through its Oasis Cannabis subsidiaries in Nevada, and plans to expand to other states.
CLS stands for "Cannabis Life Sciences," in recognition of the Company's patented proprietary method of extracting various cannabinoids from the marijuana plant and converting them into products with a higher level of quality and consistency. The Company's business model includes licensing operations, processing operations, processing facilities, sale of products, brand creation and consulting services.
Twitter: @CLSHusa
Investorideas.com podcasts are also available on iTunes, Spotify, Google Play Music, Stitcher, Spreaker, YouTube via Spreaker, iHeartradio and Tunein.
Investor Ideas does not condone the use of cannabis except where permissible by law. Our site does not possess, distribute, or sell cannabis products.
800-665-0411