Investorideas.com - #Cannabis #Podcast: Marco Hegyi, CEO of GrowLife (OTC: $PHOT) @Growlife talks about revolutionary vertical grow room system and aim of #energy and cost reduction for growers
#Cannabis #Podcast: Marco Hegyi, CEO of GrowLife (OTC: $PHOT) @Growlife talks about revolutionary vertical grow room system and aim of #energy and cost reduction for growers
Marco Hegyi shares thoughts on investor speculation on Aurora Cannabis Inc, (TSX:ACB) and Coca Cola (NYSE:KO) Deal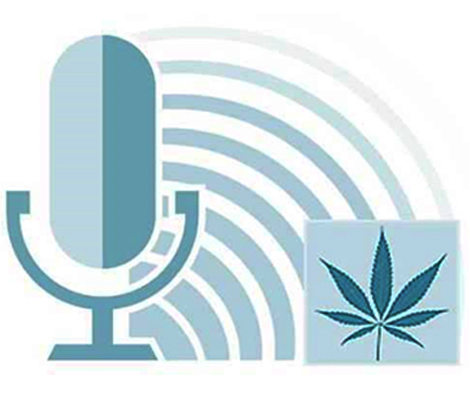 Marco is focused on bringing a revolutionary vertical grow room system to market with the aim of energy and cost reduction for growers. This proprietary vertical grow room system is currently undergoing a Proof-of-Concept (POC) study in Colorado. Marco has performed several executive roles including President & CEO of private and public companies, vice-president of sales and marketing, senior director of product management, and began as a systems and real-time software engineer. He has led early-stage companies, grown small to mid-size technology companies, and set industry standards at market-leading corporations. He has also managed global programs and initiatives at Microsoft and Yahoo, and is the inventor of several patents.
GrowLife, Inc. is the leading 'picks and shovels' company for the cannabis industry, carrying a wide range of growing supplies sold throughout the U.S. and Canada. The company recently had an amazing quarter of growth and is looking forward to the future with its proprietary grow room and further expansion into Canada's burgeoning market.
Marco discusses why there is more marijuana pesticide testing going on in Colorado and the effects to the industry how necessary this is to control quality of product, as well as where the cannabis space is heading moving forward.
Q: As you supply to both the US and Canada, what are some of the major differences you've noticed between your business dealings in both countries and how do you see this affecting the future of the cannabis in each country?
"There are pluses and minuses to both. I think the US is not as much of a minus as I had originally thought. I thought Canada was going to be a bit of a Nirvana, but it turns out to be much like another state in terms of serving it differently with its' own unique policies."
"I don't wait for that to happen and I don't think that will make us mainstream. I think what will make the industry mainstream is when the Federal government says we're supporting this and it's going to take us two or three years to make the modifications and get the entire industry and all the states aligned and then it will happen. Then when I think you'll see the national brands step in."
Investorideas.com podcasts are also available on iTunes, Spotify, Google Play Music, Stitcher, Spreaker, YouTube via Spreaker, iHeartradio and Tunein.
GrowLife, Inc. (PHOT) aims to become the nation's largest cultivation service provider for cultivating organics, herbs and greens and plant-based medicines. Our mission is to help make our customers successful. Through a network of local representatives covering the United States and Canada, regional centers and its e-Commerce team, GrowLife provides essential goods and services including media, industry-leading hydroponics and soil, plant nutrients, and thousands more products to specialty grow operations. GrowLife is headquartered in Kirkland, Washington and was founded in 2012.
800-665-0411
800-665-0411